Sunken flow plates are designed to encourage a one way traffic flow and prevent un-authorised entry to or exit from a particular site. The plates feature a counter
balance action that ensures they return to the upright position after a vehicle has passed over them. Noise reduction buffers ensure a smooth, quiet action. The sunken traffic flow control plates are suitable for installations where a substantial foundation is not already present.


---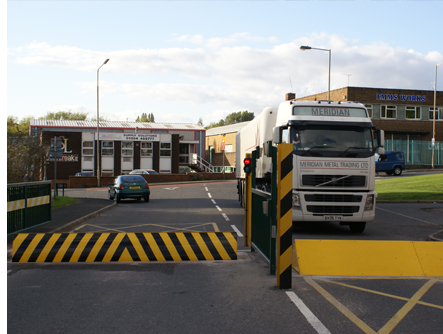 The Automatic Rising Kerb is tough, reliable and un-compromising, providing the perfect solution for prevention of unwanted vehicle access in both manned and unmanned vehicle parking areas. They also provide an excellent deterrent against the most determined intruder. Available in widths of up to 5.0 metres and three heights for varying security levels. Manufactured from welded rectangular hollow section frame and durbar top plate and features an advanced hydraulic power pack to raise and lower the unit smoothly. A state of the art programmable logic controller co-ordinates the hydraulics, access control and traffic light signaling system. An intelligent back up system, fitted as standard, ensures that an emergency lowering facility is operational during any power failure.

---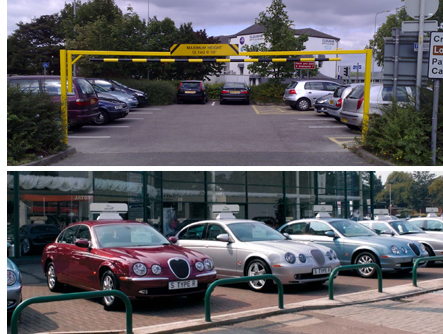 Height Restricton Barriers are constructed from a high quality steel rectangular box and provides an ideal solution for the prevention of access for high vehicles to unauthorised areas such as staff car parks or underground low-level car parks. Clear signs allow vehicle occupants the opportunity to determine whether they have sufficient clearances to proceed under the Height Restriction Barrier in order to access their intended destination.

Hooped barriers are an effective way of creating permanent or temporary barriers within many types of landscape. Popular uses are in retail and car showroom forecourts where effective perimeter protection is essential.